Find an Academic Advisor
Match with an expert Admissions Advisor and get accepted to your dream college, a summer pre-college program, Masters, PhD program, and more.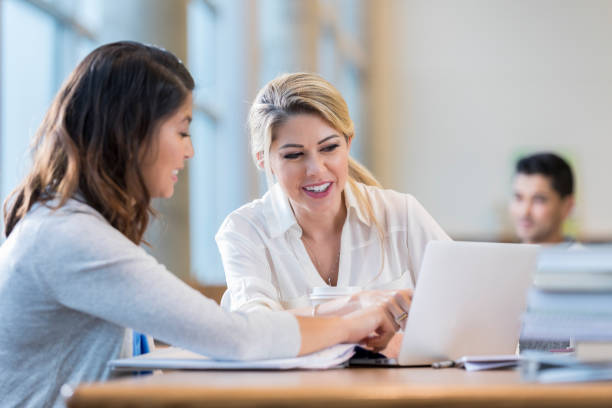 Starting any application process should not be stressful. Whether you need advising help with nursery through high school applications, college applications, or post-grad applications (business school applications, medical school applications, law school applications, or veterinary school applications), we have advisors and college and graduate school counselors who will provide you with customized support. Applying to a specialized school or program? We have advisors in all specialties ranging from athletic recruiting, financial aid, international applicants, and more.
TCD College Advisors and Educational Consultants must be members of the IECA, ACCIS, CACNY, or NACAC or have at least a year of full-time proven expertise in the field.
The Classroom Door Advisor Specialties
Personal Statement
The college essay is one of the most important pieces of your application because it gives admissions a chance to really see you. A strong essay is vital if you want to distinguish yourself among tens of thousands of applications – The Classroom Door has a wide range of cost-efficient tutors that can help you tell your story through a personal statement.
Financial Aid
Finances have become one of, if not the single most, important factor in a student's ability to attend college. We all know that college and graduate school are expensive, but we are here to help you access loans, grants, and merit-based scholarships. Find a TCD academic advisor that will help you navigate the financial aid services that best suit your needs. Our expert academic advisors have vast experience guiding students through attaining the proper financial aid package.
Letters of Recommendation
Letters of recommendation are essential to your college application. Teachers will be writing many recommendations including yours on top of doing their jobs, so it's your responsibility to stay ahead of deadlines and supply the necessary information for them to write glowing references. The Classroom Door's academic advisors will help you effectively receive outstanding letters of recommendation. Our academic advisors have extensive experience helping students navigate their college applications to ensure that their students have a well-rounded application.
Activities
The Classroom Door's academic advisors can help you find a summer or after school program that is right for you. Whether it is a paying job, scientific research, academic summer program, community service, or a travel program, The Classroom Door's academic advisors will help you find the most effective and engaging activity that will not only fulfill your interest but also your academic pursuits.
Supplements
Supplements are a great opportunity to share more of your personality and experiences with admissions, as well as how you'd contribute to campus life. These essays are a vital component of a strong application; use them to show colleges how you'd be a good fit! Our admissions advisors will help you craft these short essays to exemplify aspects about you not visible anywhere else on your application!
College List
Our academic advisors will help you craft your college list. Making your working college list is one of the most important steps in the college process. Your list should include 15-20 schools that you think would be a good fit based on research and the guidance of academic advisors. Your academic advisors will ask you detailed questions to get a sense of exactly what you want in a school. They will help you figure out what is important to you.
Search By Specialty